Lecture 'Will human organs come out of the 3D printer in 10 years? Bio inks may be the key!'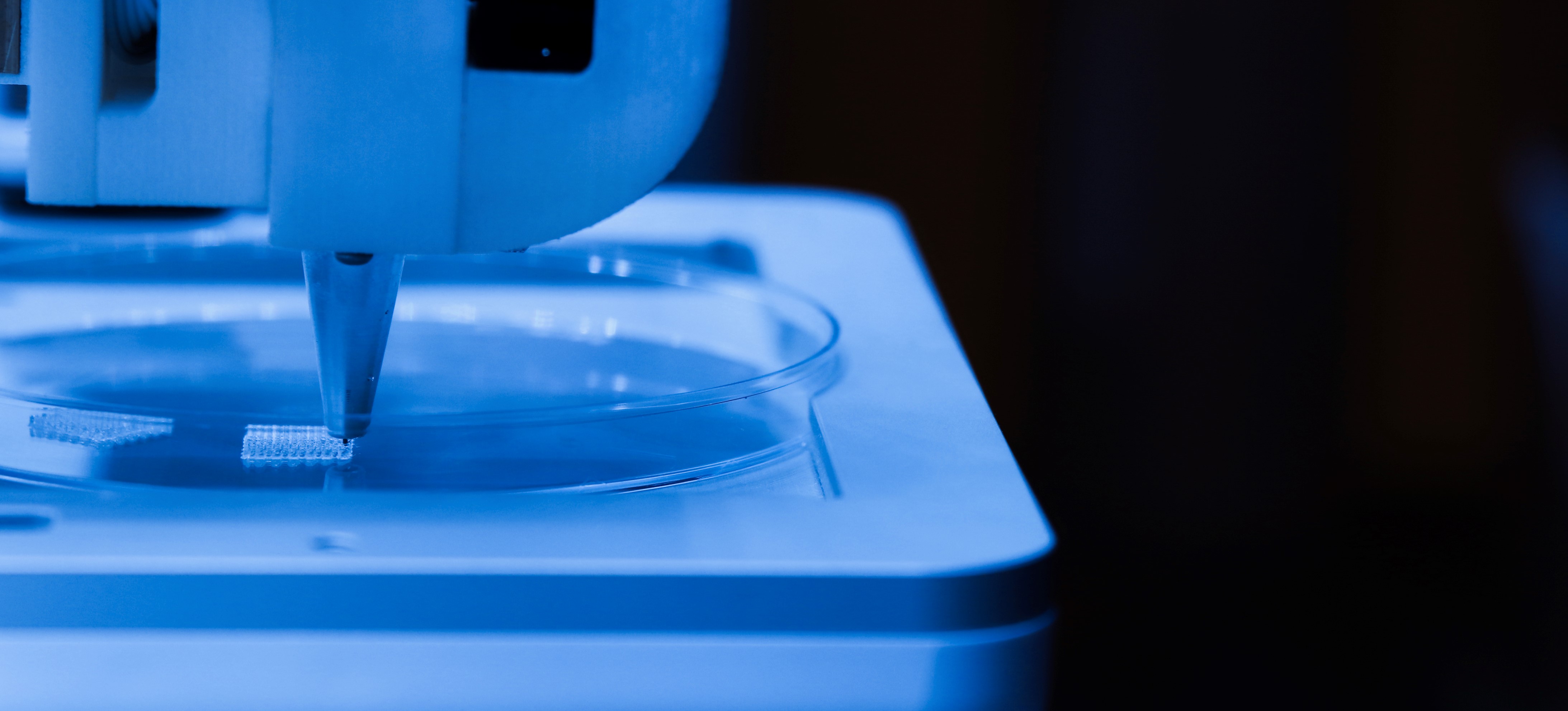 Language: The lecture will be in English.
Abstract
3D printing or additive manufacturing has become technology which becomes more and more widespread throughout the current technological society. It has started a revolution in the conventional manufacturing industry. Will it also result in a revolution in our healthcare system? It is emerging more and more in the modern hospitals to aid in surgical planning, in orthopaedic surgery more and more precise via patient specific cutting guides, etc. While these technologies are already quite impressive, 3D (bio)printing has the potential for so much more. Researchers anticipate it can be the tool to solve the donor shortage problem by 3D bioprinting new organs in the future. Or what if you could print miniature human tissues for drug screening to not only reduce the number of animal trials but also speed up the drug development process? These are all potential applications of the field of bioprinting or biofabrication, however one of the roadblocks on this journey is the availability of suitable materials or bioinks. 
Speaker
Jasper Van Hoorick graduated his master in Chemistry in 2014 with a major in Molecular and Macromolecular design and a minor in Industry and Management. In his master thesis he focussed on the development of materials for tissue engineering purposes. The master thesis was awarded with the Agoria award to technological master dissertations, part of the Vlaamse Scriptieprijs in 2014. Part of the award was an executive masterclass in Innovation and Enterpreneurship organized by Vlerick business school which he successfully completed. In 2015 he obtained an FWO SB mandate for a joint PhD project between the Polymer Chemistry & Biomaterials Research group (PBM) at Ghent University Brussels Photonics (B-PHOT) at the Vrije Universiteit Brussel. In his PhD research he focussed on the development of novel biodegradable polymer materials and their processing into membranes for ocular tissue regeneration. Here, a large focus was on (high resolution) additive manufacturing using laser based multiphoton lithography 3D printing (2PP). He co-authored over 30 Web of Science Core Collection cited papers, 1 book chapter and co-edited one book. Additionally, he attended multiple international conferences to present the results he obtained during his PhD research, and obtained funding for 5 international research stays in Vienna, Austria (Prof. Dr. Aleksandr Ovsianikov) to perform detailed 2PP experiments on hydrogel formulations developed during his PhD. Finally, the work performed during his PhD also resulted in the filing of 2 patents. In 2018 he aided in consolidating funding from the Research Foundation Flanders thereby aiming to further develop the corneal membranes towards (pre)clinical applications. In 2019 he completed his PhD with greatest honours and was awarded a Solvay award in 2020. Additionally, he was a finalist in the Flemish PhD cup in 2021. After his PhD, he secured funding for a post-doc position at Ghent University towards the preparation of a spin-off company. In 2022, the spin-off company BIO INX was launched, which he leads as CEO. BIO INX focusses on the development and commercialisation of biomaterials and bio inks for 3D bioprinting with applications in regenerative medicine. It was elected in 2023 as UNIZO East-Flanders Start-up of the year.
Practical
Locatie: Universiteit Antwerpen, Campus Groenenborger.
Members of KVCV are admitted for free, K.D.A. members pay €2 and others pay €4.
Pay on-site, cash or preferentially by card (Maestro/Visa/Mastercard, also contactless).
After the lecture, you are invited to a reception.
Registration is mandatory. Register here.