Lecture: The chemistry of wine (including degustation)
07 December 2022 19:00 – 21:00

Location:

Universiteit Antwerpen, Campus Groenenborger, Groenenborgerlaan 171, Antwerpen, België

Category:

Young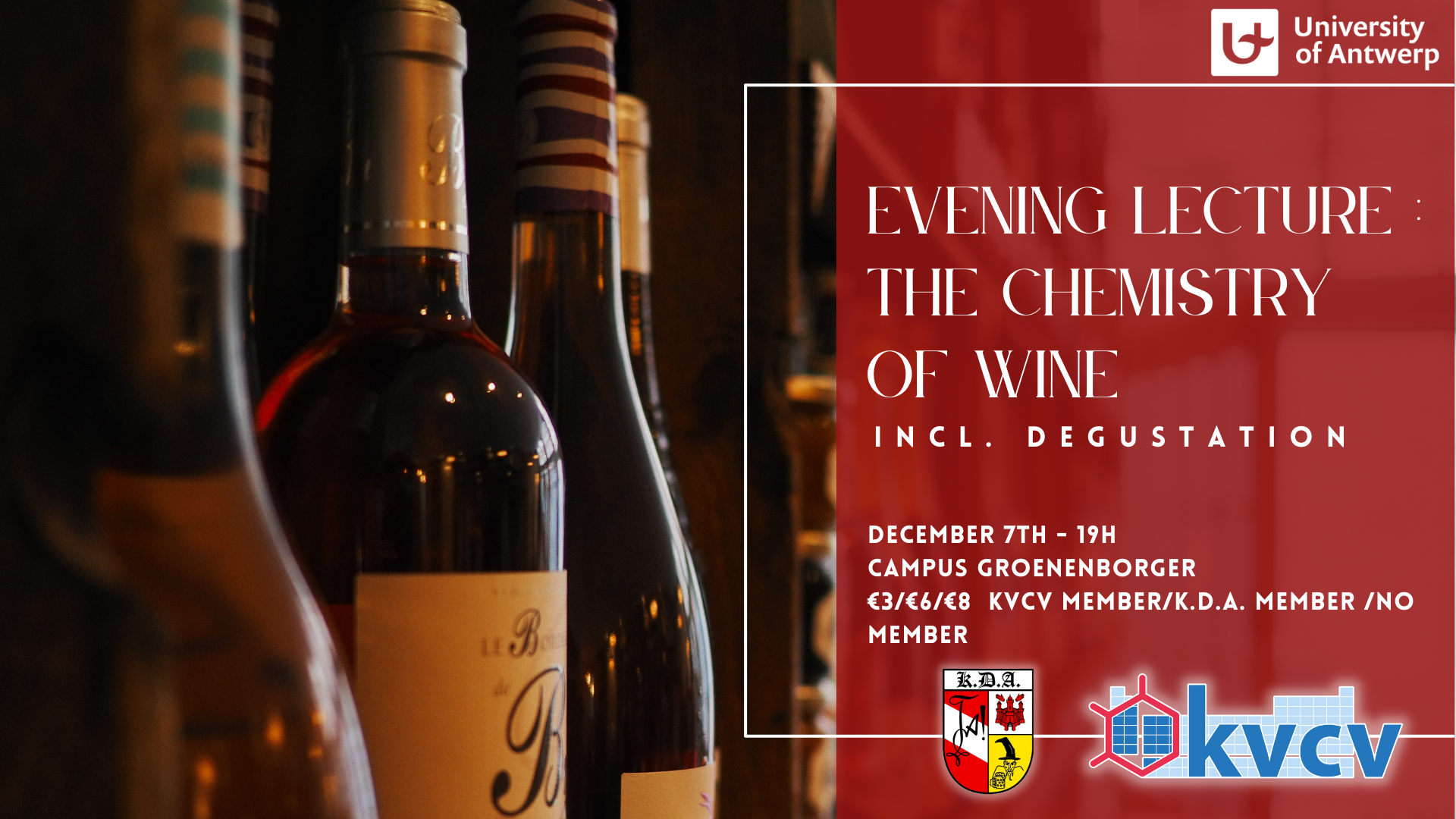 Language: The lecture will be in English.
Speaker: Prof. Kristof Van Hecke (UGent)
Abstract
Wine is considered as the product obtained exclusively from the alcoholic fermentation of grape must, but what makes a unique, high-quality wine? This is most often related to what's known as 'terroir', a concept which refers to the interaction between the physical and biological environment of vines and applied vitivinicultural practices, providing distinctive characteristics in the resulting wines. For example, the smoky, flintstone flavor of sauvignon blanc wines, the petrol flavor of certain riesling wines and the unique flavors of infected, botrytized grapes can be (chemically) linked to the origin of these wines.
Practical
Location: Universiteit Antwerpen, Campus Groenenborger, building V, room V.008.
Members of KVCV pay €3, K.D.A. members pay €6, others pay €8.
Pay on-site, cash or preferentially by card (Maestro/Visa/Mastercard, also contactless).
After the lecture, you are invited to a reception.
Registration is mandatory. Register here before December 1, 2022.