Lecture 'Generating superior yeast cell factories, from beer to bioplastics'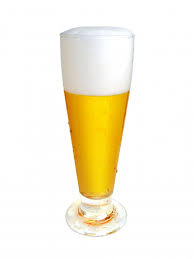 Language: The lecture will be in English.
Abstract
Yeast has traditionally been used in the fermentation of food and beverages, ranging from bread to beer and wine. With the rise of molecular biology and synthetic biology, the microbe is also increasingly exploited as a cell factory for production of pharmaceuticals, antibodies, lipids, proteins and other complex (bio) molecules. In collaboration with several academic and industrial partners, our lab is combining traditional microbiology approaches with robotics, microfluidics, Cas-based gene editing and machine learning to generate superior yeasts that help increase the quality and yield of both the traditional fermentation products, as well as those derived from precision fermentation.
Speaker
Kevin Verstrepen is professor in Genetics and Genomics at Leuven University and Group Leader in Systems Biology at VIB (Flanders Institute for Biotechnology). He serves as the director of the VIB Center for Microbiology, director of the Leuven Institute for Beer Research and as Honorary Professor at Nottingham University.
Verstrepen obtained his MSc and PhD in biological engineering from Leuven University. Between 2003 and 2005, he served as a postdoctoral fellow in the lab of Dr. Gerald Fink at M.I.T. In 2005, Verstrepen was appointed as Fellow and lecturer at Harvard University, where he led a team of researchers specialized in yeast genetics. In 2007, he was appointed as professor in Genetics at Leuven University and after he was also appointed as team leader at the Flanders Institute for Biotechnology in 2009, he moved his team from Harvard back to Leuven. In 2011, Verstrepen Founded the Leuven Institute for Beer Research and in 2016, he was appointed as director of the VIB-KU Leuven Center for Microbiology.
Practical
Location: KU Leuven, MSI1, aula 00.28.
Members of KVCV are admitted for free, Chemika members pay €2 and others pay €4.
Pay on-site, cash or preferentially by card (Maestro/Visa/Mastercard, also contactless).
After the lecture, you are invited to a reception.
Registration is mandatory. Register here.